When Do You Need a Personal Injury Lawyer?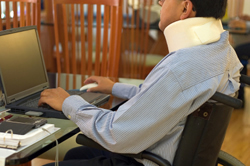 Regarding injury victims, Personal Injury, as defined by the American Bar Association, "is designed to protect you if you or your property are injured or harmed because of someone else's act or failure to act." Common cases involving injury include car, truck, and motorcycle accidents, medical malpractice, dog bites, boat collisions, construction accidents, injury wrongful death, product liability (defective products), nursing home abuse, defamation, wrongful death, and more. Personal injury cases can be based on physical, emotional, financial, or cognitive injury. Personal injury cases may also include injury in the form of emotional distress, anxiety and depression, or even psychological impacts.
It is essential to hire a competent and experienced personal injury attorney when facing a personal injury law case. Personal injury lawyers will fight tooth and nail for you and your family while you recover. We have experience with similar claims, we know the industry and the professionals you will interact with during your case, and we can offer objectivity during an emotional process. Why spend hours arguing with your insurance company when your attorney can accomplish the same task, often with better results, faster?
If your life has been impacted by the negligence of others, you need to reach out to the Richmond, VA personal injury lawyers at Collier & Collier today. We understand that contacting an attorney can be an intimidating process, but we work hard to ensure your case is as stress-free as possible. We have been working in personal injury law for over 50 years, and we have the experience that will help you achieve the best possible outcome.
How Long Do You Have to File a Lawsuit?
In Virginia, the statute of limitations for most personal injury claims is two years. Some kinds of personal injury claims, such as injury to an infant or property damage, may have a longer statute of limitations. The development of a case takes time, so you should call an attorney as soon as possible.
What Happens When You File a Personal Injury Lawsuit?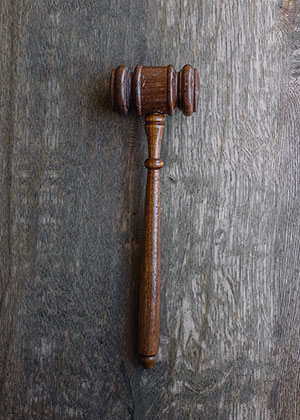 When you are injured, physically or emotionally, it takes a toll on your day-to-day life. When you file a personal injury lawsuit you team up with the best to achieve fair compensation based on your experience. Compensation can include claims for: medical expenses, property damage, emotional distress, physical injuries, lost wages, lost future wages, pain and suffering, inconvenience and court costs.
When you decide to file a personal injury lawsuit, all sides typically begin the process of discovery. Discovery includes gathering facts of the case. This may include any relevant documentation, interrogatories (written questions), depositions (verbal question and answer sessions), inspections, and mental and physical examinations. After the phase of discovery, many personal injury cases are settled before they ever go to trial.
Settling a case means that you, the plaintiff, agree to accept money or another form of compensation in return for dropping your case against the defendant. Your lawyer can help you decide if settling your case is in your best interest. At Collier & Collier, all of our personal injury lawyers are committed to getting you the best result possible.
Why Should You Choose Collier & Collier?
Years of Experience
Collier & Collier has been working in Personal Injury law since 1973. We have the expertise to manage any personal injury claim you may have. With our years of experience, we can easily acquire information from insurance companies and hospitals that may otherwise be difficult to procure. Choosing a lawyer who has seen, and experienced, all types of cases will help you to get the outcome you are looking for from your case.
We're Recognized in our Field
Martindale-Hubble, an independent international rating service that rates lawyers' abilities and ethical standards, gave Collier & Collier an AV rating – the highest rating available. This means a lawyer has been recognized by his/her peers to be the best in both legal ability and ethical practice. The lawyers at Collier & Collier, P.C. are AV-rated lawyers, and the firm itself is an AV rated law firm, meaning we have achieved preeminent status within our field of expertise.
We Truly Care
We understand that being injured, physically or emotionally, is a frustrating time for you. You didn't plan to get hurt, and you just want your life to get back to normal. We are focused on getting you the best possible settlement in your case, so that you can get back to your life as soon as possible.
We will ensure you know everything you need to about your case, without it feeling overwhelming. Your #1 priority after an accident should be recovery. Letting a personal injury attorney from Collier & Collier make your case their #1 priority will allow you to take your mind off the stress. We will provide you with helpful updates when you need them and are happy to answer any questions you may have about the process.
We Don't Get Paid Until You Do
Many people avoid contacting a lawyer after an accident because they are afraid of lofty legal fees. At Collier & Collier, we work on a "contingency" basis. This means our lawyers only get paid when you win your case. We do not charge any lawyer's fees until your case is closed and you have your settlement in hand. All fees are explained during your initial free consultation, so you know exactly what to expect throughout the entire process.
Contact Collier & Collier for a FREE Consultation
If you have been injured, physically or emotionally, contact the law group of Collier & Collier in Richmond, Virginia. Call us at 804-409-2661 to discuss your case. This free consultation will give us an opportunity to get to know you and your case, ensuring we have all the details we will need to get you the best possible results.
The knowledgeable attorneys of Collier & Collier can help determine the amount of money you should receive in your case and will fight to make sure you get it. Let us help you deal with your legal issues, while you focus on recovery.