WHEN DO YOU NEED A PERSONAL INJURY LAWYER?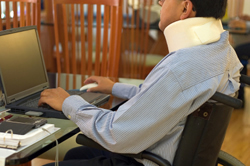 Regarding injury victims, Personal Injury, as defined by the American Bar Association, "is designed to protect you if you or your property are injured or harmed because of someone else's act or failure to act." Common cases involving injury include car, truck, and motorcycle accidents, medical malpractice, dog bites, boat collisions, construction accidents, wrongful death, product liability (defective products), nursing home abuse, defamation, wrongful death, and more. Personal injury cases can be based on physical, emotional, financial, or cognitive injury. These cases may also include injury in the form of emotional distress, anxiety and depression, or even psychological impacts. Richmond Personal Injury Lawyers, Collier & Collier understand these impacts and are solely focused on fighting for you.
It is essential to hire a competent and experienced personal injury attorney when facing a personal injury law case. Personal injury lawyers will fight tooth and nail for you and your family while you recover. We have experience with similar claims, we know the industry and the professionals you will interact with during your case, and we can offer objectivity during an emotional process. Why spend hours arguing with your insurance company when your attorney can accomplish the same task, often with better results, faster?
If your life has been impacted by the negligence of others, you need to reach out to the Richmond Personal Injury Lawyers, Collier & Collier today. We understand that contacting an attorney can be an intimidating process, but we work hard to ensure your case is as stress-free as possible. We have been working in personal injury law for over 50 years, and we have the experience that will help you achieve the best possible outcome.
HOW LONG DO YOU HAVE TO FILE A LAWSUIT?
In Virginia, the statute of limitations for most personal injury claims is two years. Some kinds of personal injury claims, such as injury to an infant or property damage, may have a longer statute of limitations. The development of a case takes time, so you should call an attorney as soon as possible.
WHAT HAPPENS WHEN YOU FILE A PERSONAL INJURY LAWSUIT?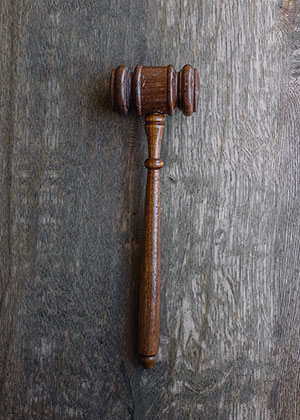 When you are injured, physically or emotionally, it takes a toll on your day-to-day life. When you file a personal injury lawsuit you team up with your lawyer to achieve fair compensation. Compensation can include claims for: medical expenses, property damage, emotional distress, physical injuries, lost wages, lost future wages, pain and suffering, inconvenience and court costs.
When you decide to file a personal injury lawsuit, all sides typically begin the process of discovery. Discovery includes gathering facts of the case. This may include any relevant documentation, interrogatories (written questions), depositions (verbal question and answer sessions), inspections, and mental and physical examinations. After the phase of discovery, many personal injury cases are settled before they ever go to trial.
Settling a case means that you, the plaintiff, agree to accept money or another form of compensation in return for dropping your case against the defendant. Your lawyer can help you decide if settling your case is in your best interest. At Collier & Collier, all of our personal injury lawyers are committed to getting you the best result possible.
WHAT IS PERSONAL INJURY COMPENSATION?
Simply put, this is the money that you are owed from a person that hurts you or your property, either through that person's action or inaction. Typically, the guilty party will not admit fault and pay the proper compensation. That is where hiring a lawyer comes into play. So, what counts as a personal injury? It includes any type of injury, whether physical, cognitive, financial, or emotional.
Some common physical injuries cases are from motor vehicle or boating accidents, dog bites, construction site accidents, nursing home abuse, injuries from faulty products, and even wrongful death.
If you have suffered an injury as a result of any of these types of actions, you may be entitled to compensation.
HOW DO YOU KNOW IF YOU HAVE A CASE?
Just getting hurt doesn't mean that you have a case. If you've been injured through no fault but your own, or maybe no one's fault, then there isn't anyone liable. If it is fairly obvious who is at fault for your injury, your injury is serious, and you have not been compensated for your injury, then you likely have a good case and should pursue hiring a lawyer.
There are many times when it is not clear right away how serious an injury is, whether or not it was caused by someone else, and whether or not you have already been compensated fairly.
If you are not sure, it is best to get a professional opinion. Our lawyers are here to help you make sense of the situation.
WHAT IS NEGLIGENCE?
If someone causes injury to another person on purpose, the case would be pretty straightforward. Usually, this is not the case. Much more commonly, people are at fault through their negligence. Negligence refers to the failure to take reasonable action with regard to others in a given situation that a "prudent person" would have. Or, it could be the reverse: taking an action that a reasonable person would not.
An easy way to think of negligence is as carelessness on the part of the guilty party. For example, it is reasonable for a store owner to anticipate a slippery sidewalk in front of the entrance and to clear the ice and snow so customers don't fall. If a person does fall and becomes injured, and the store owner did nothing to clear the ice, the store owner is likely negligent (slip and fall case). However, there are considerations on the other side. If the customer, for some reason, was sprinting across the sidewalk, and the owner had done his or her best to clear the ice, but a little bit remained, the owner is likely not negligent.
WHAT ARE DAMAGES?
The legal term for any injury or harm done in the case is "damages." Most cases involve what is called "compensatory damages," which means that the guilty party pays the injured party to compensate for their damages. There are two types of compensatory damages: general damages and special damages.
General damage covers intangible harm associated with the injury, such as pain and suffering, emotional trauma, mental anguish, and loss of relationships. This is almost always present, but hard to quantify.
Special damages refer to the specific monetary damages that result, such as loss of income (both present and future), current and future medical costs, altered transportation costs, and any other quantifiable loss due to your injury. Legally, there is no limit to these amounts.
Aside from the two types of compensatory damages, there are also punitive damages. These are not related to the victim's damages but are intended to punish the guilty party in very serious cases.
WHAT IS PAIN AND SUFFERING?
As mentioned above, this is a primary consideration in general damages. It refers to the physical and mental pain associated with the injury. Again, this includes both present and future pain and suffering. If a car accident victim breaks their legs and injures their head, there is clear physical pain, but that is not the end of it. If they are no longer able to work because of this, that leads to financial damages. If they are no longer able to work, that could very well lead to the mental anguish of not being able to provide, feeling depressed, and generally a lower enjoyment of life. That is all included in pain and suffering.
Pain and suffering is an important, but tricky, concept because it is not easy to calculate. In a court case, it may be easy to see that a victim has suffered and is physical or emotional pain, but it is harder to put a dollar amount to it. Since the amount of pain and suffering is subjective, it is important to hire personal injury lawyers who are qualified and experienced.
Anything from how likable the victim is to the jury, to how familiar the jury is with the type of injury or case, can play a significant role in determining an amount. The Richmond Personal Injury Lawyers of Collier & Collier can help you prepare for the trial in a way that maximizes the compensation you'll receive, taking into account the jury's opinion, and how they are likely to access your pain and suffering.
WHAT IS A COUNTERCLAIM?
There may well be a difference of opinion about who is at fault in a personal injury case. As you bring a case against someone, that person might decide to file a counterclaim. This means that they are suing you as a response to your lawsuit. A person has every right to try to bring a counterclaim suit against you. The details of the case, as well as the skills of the lawyers, will determine who prevails. We will work to make sure that you receive the full compensation that is deserved, and help deal with any counterclaim.
HOW LONG WILL THE PROCESS TAKE?
Unfortunately, because every case is different, with different facts, injuries, and other considerations, it is very hard to predict how long a case may last. It could be from weeks to years. Once we hear the details of your case, we can provide a better estimate. One thing we do know is that we will work hard and efficiently at resolving your case, saving you time and effort dealing with insurance companies or other parties that might be involved.
HOW MUCH WILL IT COST?
Worrying about the cost of legal assistance is one of the top reasons people are sometimes hesitant to contact a lawyer. We do not want this to be an issue for anyone, and so, we do not collect any fees until we win your case. We don't get paid unless you do. The consultation is free, and you are not under any obligation to hire us after the consultation.
Many people avoid contacting a lawyer after an accident because they are afraid of lofty legal fees. At Collier & Collier, we work on a "contingency" basis. This means our lawyers only get paid when you win your case. We do not charge any lawyer's fees until your case is settled and we have received the check from the insurance company. All fees are explained during your initial free consultation, so you know exactly what to expect throughout the entire process.
The specific fee information will be discussed in the initial consultation. It will be well worth your time and money to discuss your case with us. Remember, we are motivated to win, and we don't get paid unless you win your case. Most people today shop around for a lawyer that makes a good impression. Our free consultation allows you to feel comfortable considering us.
WHY SHOULD YOU CHOOSE RICHMOND PERSONAL INJURY LAWYERS COLLIER & COLLIER?
Years of Experience
Collier & Collier has been working in Personal Injury law since 1973. We have the expertise to manage any personal injury claim you may have. With our years of experience, we can easily acquire information from insurance companies and hospitals that may otherwise be difficult to procure. Choosing a lawyer who has seen, and experienced, all types of cases will help you to get the outcome you are looking for from your case.
We're Recognized in our Field
Martindale-Hubble, an independent international rating service that rates lawyers' abilities and ethical standards, gave Richmond Personal Injury Lawyers Collier & Collier an AV rating – the highest rating available. This means a lawyer has been recognized by his/her peers to be the best in both legal ability and ethical practice. The lawyers at Collier & Collier, P.C. are AV-rated lawyers, and the firm itself is an AV rated law firm, meaning we have achieved preeminent status within our field of expertise.
We Truly Care
We understand that being injured, physically or emotionally, is a frustrating time for you. You didn't plan to get hurt, and you just want your life to get back to normal. We are focused on getting you the best possible settlement in your case, so that you can get back to your life as soon as possible.
We will ensure you know everything you need to about your case, without it feeling overwhelming. Your #1 priority after an accident should be recovery. Letting a personal injury attorney from Collier & Collier make your case their #1 priority will allow you to take your mind off the stress. We will provide you with helpful updates when you need them and are happy to answer any questions you may have about the process.
We Don't Get Paid Until You Do
Many people avoid contacting a lawyer after an accident because they are afraid of lofty legal fees. At Collier & Collier, we work on a "contingency" basis. This means our lawyers only get paid when you win your case. We do not charge any lawyer's fees until your case is closed and you have your settlement in hand. All fees are explained during your initial free consultation, so you know exactly what to expect throughout the entire process.
Contact Collier & Collier for a FREE Consultation
If you have been injured, physically or emotionally, contact Richmond Personal Injury Lawyers, Collier & Collier. Call us at 804-409-2661 to discuss your case. This free consultation will give us an opportunity to get to know you and your case, ensuring we have all the details we will need to get you the best possible results.
The knowledgeable attorneys of Collier & Collier can help determine the amount of money you should receive in your case and will fight to make sure you get it. Let us help you deal with your legal issues, while you focus on recovery.