Why You Need a Personal Injury Lawyer and Ways to Know if You Need One
The process for filing a personal injury claim isn't always straightforward. It becomes even more complicated when there are multiple parties or severe injuries. You can amass a significant amount of medical expenses. This can range from emergency treatment to physical therapy. Also, you probably won't be capable of working which will reduce your income.
In a situation like this, the most important thing is your recovery. If you hire a personal injury lawyer, you can focus on getting well again. Here are few other reasons you will need an experienced lawyer:
It's Our Specialty
You'll have several experienced lawyers at your disposal when you hire a personal injury law firm like Collier. We specialize in personal injury claims and will seek compensation for your injuries. There are many facets to personal injury law. You should have someone focused, and who can navigate the nuances of your claim.
Insurance Companies Won't Seek Your Interest
The insurance company won't have your best interest at heart. Their aim is to pay out as little as possible. They may attempt to give you less compensation than you deserve. Especially if you attempt to represent yourself. A personal injury law firm interacts with insurance companies daily. They know how to negotiate to get you adequate compensation.
We Think Ahead
When you're injured, your main focus may be your current medical bills and recovery. However, there may be a lot more to your claim than you realize. Our lawyers also consider intangible and special damages as well. These can include loss of future earnings as well as compensation for pain and suffering. We'll ensure your compensation takes all of this into consideration.
You'll know if you need a personal injury lawyer if:
Your injuries are severe or permanent
You can't afford to pay your medical expenses
Your case may be difficult to prove
You receive a settlement offer that doesn't seem fair
You can't work and are losing income as a result
You'll want a personal injury lawyer to negotiate on your behalf if the insurance company is questioning their client's liability.
Reasons a Personal Injury Lawyer Is Important
A personal injury lawyer is important because they work assiduously for you. Your recovery and proper compensation are their top priority. Their experience also enables them to know how much your claim is worth.
A few other reasons a personal injury lawyer is important are:
They exponentially increase your chances of a successful outcome
They're objective, experienced, and professional
They can meet all the deadlines and follow all the guidelines required to file your claim
They're exceptional at negotiating with insurance companies and can expedite your claim
They will thoroughly analyze your claim, including the defendant's evidence
They can help you get the medical treatment you need
A personal injury attorney can tell you all the options available. We guide you throughout the process and give you the peace of mind you need. Knowing your case is in good hands will help you to focus on your recovery.
Top Reasons You Should Hire a Personal Injury Lawyer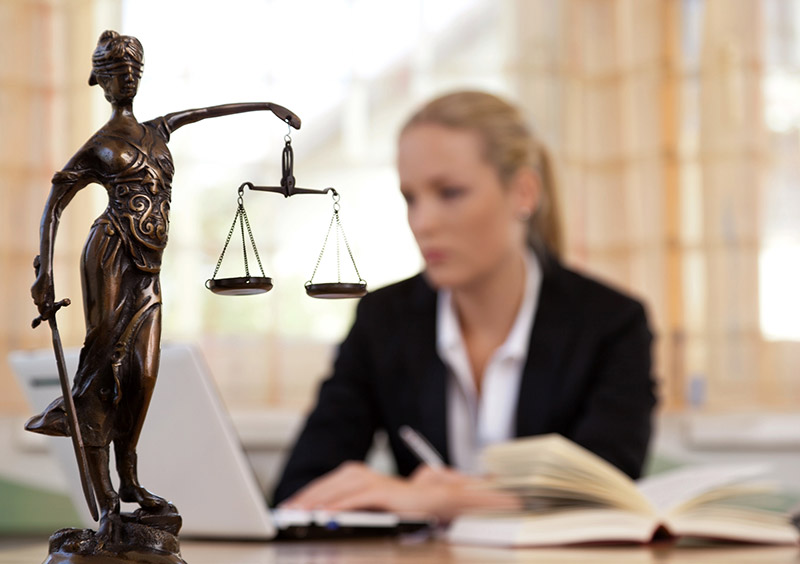 Is the thought of hiring a lawyer is still making you feel anxious? Do your research, ask questions, and get advice until you feel comfortable proceeding. You can then decide if these top five reasons to hire a personal injury lawyer can help your case:
You're Assured of Fair Compensation
An attorney can get you more compensation than you could if you represented yourself. They can take a look at your case and determine suitable compensation. They can also get you paid faster due to their familiarity with the negotiation process.
2.  You Won't Need To Do A Thing
A personal injury attorney will handle everything associated with your claim. There are many details and legal requirements and you won't need to worry about any of them. Not only do they negotiate with the insurance company, but they also handle your medical expenses and liaise with your doctors.
We Have the Experience You Don't
Your case might be the first and the only one you've ever handled. But insurance companies handle thousands every day. There are also strict guidelines and timelines you'll need to adhere to. One mistake or error can jeopardize your case. You shouldn't take that chance.
We Provide a Fair Fight
A personal injury lawyer can go head to head with insurance companies. Insurance companies spend millions investigating claims to try to minimize the amount they payout. They have an arsenal of attorneys they work with. All you need is one experienced attorney to fight on your behalf.
You Don't Owe Them Unless You Win
Most personal injury firms work on a contingency fee basis. This means that you don't need to pay them until they settle your case. You'll have to pay them a percentage of your settlement. It's one less expense you have to worry about while you recover.
What Are the Benefits of Hiring a Personal Injury Lawyer?
An injury can have you in physical or psychological pain. It can also have you bogged down with expenses. Hiring a personal injury attorney isn't one of them.
Here are a few other benefits of hiring a personal injury lawyer:
You have a hassle-free recovery and peace of mind
They even the playing field
They understand personal injury laws and how to prove liability
They can value your claim
They're experienced in negotiating and handling lawsuits
These are all great benefits. If your plan was to represent yourself, you may want to reconsider.
When Do You Hire a Personal Injury Lawyer?
Lawyers that represent an injured party are more likely to get a greater settlement than people who represent themselves. If you have a severe injury due to someone's negligence, consider the questions below:
Is the other party's insurance company disputing their liability?
Are you uncomfortable with the legal requirements involved?
Are you uncertain about the settlement process?
Is the insurance company trying to contact you?
If they have, are they refusing to pay you?
Or does their settlement seem low?
If you can answer yes to any of the following, you should hire a personal injury lawyer. This is even more important if you've lost income as a result of your injury.
How a Personal Injury Lawyer Can Help Your Claim
Suffering an injury is never planned or convenient. Unfortunately, it can sometimes be so debilitating that it affects every aspect of your life. The last thing you need is the stress of dealing with a personal injury claim while you're trying to recover.
That's why you need to hire a personal injury lawyer. They handle these cases every day and have the experience that will speed up the process and get you adequate compensation.
However, you should do your research to ensure you hire an experienced personal injury attorney. Collier & Collier, P.C. is a law firm that specializes in personal injury claims and cases. We can help you get the compensation you need while you focus on your recovery.
Contact us today for a FREE consultation!