What Does Wrongful Death Claim Mean in Virginia?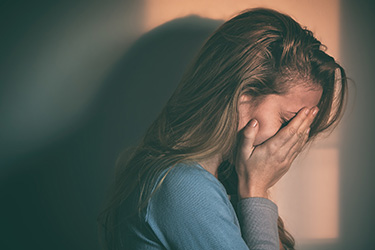 The pain of a sudden and unexpected loss of a loved one is often unbearable. It's even more difficult to heal when someone else's wrongdoing causes their death. A wrongful death claim can help ease some of the burdens during this time.
Work accidents, car accidents, defective products, dangerous property conditions, and other hazards can fatally injure someone if proper care isn't taken to avoid an accident or to warn of the risk. If you've recently lost a loved one in an accident, you likely have many questions.
What happened?
What will you do now?
Could something have been done to prevent the accident?
How will you pay medical, funeral, and other expenses—not to mention future household bills?
Is there some way to hold a negligent party responsible for the pain they've caused your family?
Understanding how wrongful death claims work will go a long way towards covering any current or losses. Keep reading to learn more about wrongful death in Virginia.
What Does Wrongful Death Mean in Virginia?
The Virginia wrongful death statute—Virginia Code section 8.01-50—defines "wrongful death" as one "caused by the wrongful act, neglect, or default" of another party. If death occurs in the circumstances which would fall under a personal injury action if the person had lived, anyone can pursue a wrongful death claim.
You can think of a wrongful death claim as a personal injury claim in which the injured person is deceased and can no longer bring their own case to court. A statutory beneficiary must file the claim instead.
Situations Where Wrongful Death Cases Can Arise
Several circumstances can lead to wrongful death. Examples include workplace accidents, motor vehicle accidents, dog bites, and more.
Workplace Accidents
If a non-employer (such as a construction site owner or contractor) is negligent and a worker dies on the job, surviving family members may be able to seek recovery. Their third-party liability claim may allow them to seek coverages beyond what workers' compensation benefits typically provide.
Motor Vehicle Accidents
Some motor vehicle accidents will lead to wrongful death cases. Speeding, distracted driving, fatigued driving, or drunk driving often cause these circumstances.
Dog Bites
Sometimes a dog owner will fail to reasonably restrain or handle their dog or refuse to follow local leash laws. Fatal injuries can result from an attack.
Dangerous Property Conditions
Property owners are required to take reasonable steps to protect visitors from harm. Death can occur if they don't warn visitors about hazards or fail to attempt to repair dangerous conditions on the premises.
Medical Malpractice
A doctor or medical professional may fall short of meeting the applicable standard of care and cause the death of a patient. Wrongful death suits relating to medical malpractice often include medication errors, surgical errors, anesthesia errors, and misdiagnoses.
Defective Products
If a manufacturer sells effectively designed, produced, and marketed products to customers, they may be held accountable in the event of a death. Examples of defective products may include prescription drugs, dangerous automotive parts, and medical devices.
Nursing Home Abuse and Neglect
Sometimes nursing homes do not provide adequate care to elderly residents, which can result in injury or death. Nursing home residents are usually frail, so even the slightest injury has the potential to be fatal.
How Is Liability for the Wrongful Death Established?
Liability determines who is at fault for the injury leading to death. Sometimes, that liability lies solely on one party, while other times, it may be spread across several parties. In some cases, liability may fall in part to the person who is injured. If the deceased person is determined to be at partial fault by the court, the amount of the settlement is commonly lowered by the percentage of responsibility that they're responsible for.
Liability is often partially based on the actions a reasonable person would take in that circumstance. In the case of accidental injuries—such as car wrecks or slip and falls—reasonable actions may depend on traffic laws and safe driving practices. A fall in a grocery store may base this decision on consumer and OSHA safety laws. When accidents occur as someone is acting in an official capacity—such as a doctor or police officer—someone may be guilty of ignoring their duty to act.
Determining liability also involves establishing the defendant was rightfully acting in a particular manner. For example, a doctor who doesn't follow accepted medical care standards is considered negligent, but only if the deceased was their patient. This relationship implies a duty, which leads to liability if the doctor doesn't provide a suitable level of care.
Who Is Allowed to Start a Wrongful Death Claim?
A "personal representative" of the deceased victim's surviving family members and estate can start a wrongful death claim in Virginia. The people who can recover damages are called "statutory beneficiaries," and may include surviving:
Children (or the children of a deceased child)
Spouse
Parent(s)
Siblings
Another relative by marriage, blood, or adoption
Another relative living in the household that relied on the victim for support
If there are no surviving family members of the deceased, the right to bring a wrongful death suit belongs to whoever is allowed to receive the estate under Virginia's intestacy laws.
Types of Damages You Can Recover
Virginia law states that eligible surviving relatives may seek recovery of "fair and just damages." These damages include:
The reasonably expected loss of the deceased's income and services, care, protection, and assistance
Sorrow, mental anguish, and solace (including compensation for the loss of the victim's companionship, society, kindly offices, comfort, and advice)
Expenses for the treatment, care, and hospitalization of the victim due to the injury that resulted in their death
Reasonable funeral expenses
Surviving family members may also seek to recover punitive damages. To recover these damages, their representative must show that the at-fault party joined in "willful or wanton conduct" or reckless behavior that amounted to "a conscious disregard for the safety of others."
How Long Does a Wrongful Death Case Take?
The length of a wrongful death case varies based on several factors. In some cases, attorneys will settle a claim quickly, without much court intervention. It's more likely, however, that it will take several months to several years. The complexity of the case, the amount of wrongful death damages, number of witnesses, and which locality has jurisdiction all play into determining how long it will take. Wrongful death attorneys cannot guarantee how long the case will take or the legal results, but they aim to solve matters as efficiently as possible.
What Is the Compensation Process Like?
Your family's personal representative will work with an experienced wrongful death attorney to manage the negotiations with the liable party's insurance company. Your attorney will know who is entitled to the proceeds of any claimed and recovered damages. The attorneys may negotiate, or the case will go to court. Whether through settlement negotiations or via a court verdict, the terms or judgment will specify which relatives receive the distribution.
No matter which way the death settlement goes, Virginia law requires a Virginia court to approve of the settlement. The approval occurs within the action itself when someone files a lawsuit. In the absence of a lawsuit, an attorney will file a separate petition with the court. Court review of the wrongful death settlement takes into consideration the allocation of benefits to family members and others entitled to receive benefits under Virginia's statute. If those entitled to the benefit do not agree with the distribution, they can object to the allocation. Then, the court can manage the allocation in accordance with the sanctioned provisions relating to damages.
Why Is Having a Wrongful Death Attorney Important?
Timeliness is essential when filing a wrongful death claim. In Virginia, someone must file two years after the victim's death. In some cases, the timeframe is longer or shorter. Medical malpractice cases present other challenges, such as going through additional steps before you can bring a lawsuit. Because of the unique requirements involved in a wrongful death action, it's essential to contact an attorney immediately. An attorney will work for you by:
Conducting a thorough investigation
Seeking a fair and full settlement
Consulting with highly-qualified experts
Making sure your claim is properly filed—on time
Taking your case to court (if needed)
Ensuring the collection and distribution of your settlement is conducted as efficiently as possible
Start Rebuilding Your Life Today
While we know no amount of money will make up for your loss, Collier & Collier, P.C. will take on the major burden of supporting you through filing your wrongful death claim. We're a Richmond firm built on compassionate service, and we will protect you and your family as you grieve.
Seeking damages associated with a wrongful death is an emotional process, and you can't make decisions in haste while you're grieving. Contact us at 1-804-364-5200 or toll-free at 1-877-825-0543 for a free consultation today.