10 Crucial Motorcycle Safety Tips
In 2018, 8% of US households were proud owners of at least one motorcycle. In actual numbers, this translates to at least 10 million motorcycling households.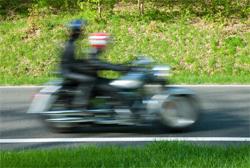 Riding a motorcycle, after all, is much more thrilling and exciting than driving a car. Their slimmer profile and easier maneuverability also give riders a faster way to get from point A to B.
Unfortunately, the fact that it's an open vehicle also makes it riskier. That's why as a new rider, it's best to learn as many motorcycle safety tips as you can. Ready to make every ride as safe yet exhilarating as possible? Then be sure to keep reading, as this post details the most crucial things you need to learn about safe riding!
Learn General Motorcycle Safety Tips From the Pros
Before you even shop for a motorcycle, get yourself trained by a professional rider. One of the best places to get your training is from the Motorcycle Safety Foundation. These MSF riding courses often cover basic and advanced riding and safety techniques.
Take as Much Time Trying Out Various Motorcycles
Once you're ready to buy your bike, take as much time as you need to find the one that best fits your body and physique. A ride that's too big, heavy, or bulky would be a lot harder to handle if it goes out of control. At the very least, your feet should rest flat on the ground while you sit on the saddle. You should be able to reach the handlebars and all the controls on it with ease.
Don't forget to consider ergonomics, as this will help prevent back and neck pains. One way to confirm this is by assuming the standard riding position as you try out various bikes. Your back should be in an upright position with your shoulders stacked above the hips.
Always Conduct Pre-Ride Safety Inspections
Another crucial tip for motorcycle safety is to always carry out pre-ride checks. Start by checking your tires' pressure and tread depth. You should never allow the tread to dip below 2/32 of an inch, as this means your tires no longer have enough grip.
Master the Techniques on How to Protect Yourself If You're Riding a Motorcycle
One of the most critical motorcycle riding safety tips to abide by is the use of a helmet. The use of such headgear has shown to reduce the risks of fatal motorcycle accidents by as much as 37%. They've also shown an effectiveness rate of as much as 67% in preventing head injury and brain trauma. Besides, in many states such as Virginia, the use of a motorcycle requires wearing a helmet.
Aside from motorcycle helmets, be sure to invest in riding jackets and body armor too. At the very least, wear rider gloves, motorcycle riding pants, and biker's boots. All these can provide better protection against injuries opposed to casual attire.
Understand the Risks That Motorcycles Face on the Road
Fatal motorcycle crashes are 28 times more common than other deadly crashes. Motorcyclists are also 28 times more at risk of dying in a collision than vehicle passengers. One reason is that people in vehicles have airbags to rely on, while riders have pretty much nothing at all. Motorcyclists are also at a higher risk of accidents because their bikes can be easy to miss. Keep in mind that motorcycles have more narrower builds than most passenger vehicles.
By understanding these risks that you, as a rider, will face on the road, you'll be more attentive and vigilant. With that said, make yourself and your bike highly-visible at all times. Always ride with the assumption that all other motorists can't easily spot you. This means staying away from the blind spot of other motor vehicles.
Wear conspicuous gear and install some reflective stickers on your bike. Always switch your signal lights on before making any turn. When it's dark, light the way with your bike's headlights and rear lights.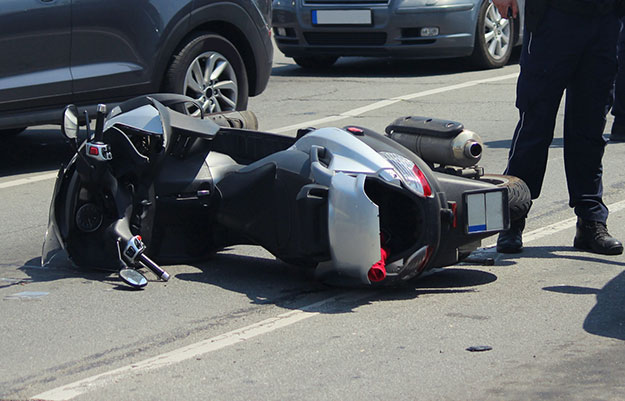 Winterize Your Bike
The use of winter tires is one of the essential motorcycle safety tips for new riders and veterans. These have extra deeper grooves as well as smaller grooves in their tread blocks. These additional channels give them more powerful traction and grip on snow-covered roads.
Don't Drink If You Plan to Ride
Riding under the influence or while impaired can be the last thing you'll ever do. Even a blood alcohol concentration (BAC) of only 0.5% can already impair your response times. You'll also be at a higher risk of committing errors as you ride your bike. It takes more than an hour to get a BAC level of 0.05% down after drinking just two bottles of 12-ounce beers.
If you've had more than this amount, it'll take much longer, so don't ride your motorcycle. If you can, have a friend take you and your prized wheels home.
Familiarize Yourself With Common Causes of Motorcycle Accidents
Knowing the causes of motorcycle and vehicle collisions is also key to averting them. For instance, in two-thirds of multiple vehicle crashes, the rider isn't at fault. In these accidents, the other driver violated the motorcyclist's right-of-way. In most of the cases above, the at-fault party claimed that they didn't see the motorcycle rider. This once again raises the importance of making your bike highly-visible at all times.
Another of the most crucial tips for motorcycle safety is to be on guard of distracted drivers. Distracted driving has become a top cause of motor vehicle collisions in the US. Every day, at least 1,000 people get injured due to these negligent motorists. Speeding is another common cause of motor vehicle crashes involving motorcyclists. In such cases, either or both motorists have gone beyond the maximum allowed speed.
Unfortunately, the faster a person goes, the less time they have to react to obstructions. That's why, as a new motorcycle rider, always keep in mind your stopping distance.
Never Take Your Eyes off the Road
Granted, the use of mobile devices for texting isn't that common among motorcyclists. However, riders can still become distracted with other tasks, such as when setting up a GPS. Doing this may only take a few seconds, but it may be all it takes to slam into another vehicle.
Think Twice About Riding in Poor Weather
It's best not to take your motorcycle on the road if it's raining or snowing hard or if you have to battle heavy winds. If you really have to go somewhere, use an enclosed vehicle instead. You may also consider flagging down a cab or using Uber.
Know What to Do If You Get in a Motorcycle Accident
If you get involved in a motorcycle-car accident, the first thing to do is to check yourself for injuries. Dial 911 if anyone involved in the crash is in severe pain or experiences significant bleeding. Call the police either way, even if it's only a minor collision. Take as many photos of the crash site as you can, as you'll use this when you file an accident claim. These pieces of evidence are even more critical if the other driver is at fault.
If you don't need emergency assistance, you should still head to a doctor as soon as you can. Many types of personal injuries have delayed symptoms, so it's best to be sure.
OUR RICHMOND MOTORCYCLE ACCIDENT LAWYERS TAKE IMMEDIATE ACTION TO GATHER EVIDENCE.
Our Richmond motorcycle accident attorneys and their team of experts will take immediate action to establish driver fault, which may be attributed to such errors as tailgating, failure to check blind spots or misjudging speed. Our experts will also assess road conditions for problems with highway design, road signs and traffic signals. Furthermore, we will inspect your bike and safety gear, making sure manufacturers met Federal Motor Vehicle Safety Standards.
WE CONSIDER SEVERAL SOURCES FOR RECOVERY AND ALL POSSIBLE COMPENSATION.
There are several possible sources for recovery in a motorcycle accident case, including drivers, vehicle owners, employers of drivers, governmental entities responsible for roads, and manufacturers of bikes and safety gear. The Richmond motorcycle accident attorneys of Collier & Collier, P.C. have the experience needed to analyze every possible party at fault and win the full amount of recovery to which you are entitled.
We will work to make sure no fault is attributed to you, the motorcyclist. You deserve full compensation. Even partial blame can significantly lower the damages you receive for your motorcycle accident injuries.
What Factors Determine Fault During a Motorcycle Accident?
You have every right to compensation for your injuries if you get into a crash that you're not at fault for. However, you need to establish the other driver's negligence in order to win a personal injury claim. This often includes speeding, violating traffic laws, DUI, or DWI.
In a personal injury claim, the victim should have sustained damages. These can be physical injuries, medical or hospitalization bills, and lost wages.
Some Quick Virginia Statistics on Motorcycle Accidents
Virginia is one of the most dangerous states in the US for motorcyclists. From 2016 to 2017, the state saw a 33% spike in the number of motorcyclists killed due to crashes. In 2016, crashes claimed the lives of 72 motorcycle riders, which then went up to 107 the following year. Fast forward to 2019, and motorcycle crash rates in the Old Dominion State soared even higher. In 2019, Virginia had a total of 1,960 motorcycle crashes. That represents an almost 10% increase from the previous year.
Enjoy Every Ride By Staying Sharp
There you have it, the ultimate list of motorcycle safety tips every new rider should know and live by. As a beginner, it would be best to hone your skills by practicing riding as much as you can before buying a bike. The more riding skills you develop, the better your chances of staying sharp while on your bike.
If you do get into an accident, however, it's best to know what your legal options are. Collier & Collier, P.C can provide the guidance you need for filing personal injury claims. Get in touch with us now so we can help you fight for and defend your rights.