Each year, there are about 6.75 million car accidents in the U.S. While some are minor, some lead to serious injuries, fatalities, and other damages. To combat the financial consequences of these incidents, states have set up various insurance requirements
You need to know about the most common types of insurance coverages so you can choose the ones that you need and that will help you the most. Personal injury protection coverage is one that you should consider. Let's take a look at what you need to know about it. 
What Is Personal Injury Protection Coverage?
Personal injury protection coverage is sometimes also known as PIP coverage or no-fault insurance. It is meant to pay for medical expenses following an auto accident, regardless of who is responsible. 
This is important because it can cover monetary losses that would not be covered otherwise. Even if you were at fault or there were no other drivers involved in the accident, you can still have your treatments covered. 
What Does Personal Injury Protection Cover?
Personal injury protection covers medical bills, hospital bills, and other medical costs that are not covered by your health insurance. This includes medical and surgical treatment, nursing and ambulance services, medication, and medical supplies. It will also cover prosthetic devices and optometric and dental treatments if needed. The exact extent of this coverage may vary from plan to plan. Some policies have additional types of coverage too. 
Some have lost wages coverage. This type of coverage is exactly what it sounds like in that it helps cover wages that you lose or miss out on due to an accident. So if you can't work due to your injuries, your policy could help cover your lost income. Many policies also cover substitute services. If your injuries keep you or other covered individuals from doing household tasks such as cleaning, the policy will pay for a service that takes care of this. So, it might pay for a housekeeper while you are injured. 
Some PIP policies also offer funeral expenses and survivors' loss benefits. If there was a death caused by accident-related injuries, this coverage can help cover funeral costs. It could also provide funds to the family left behind. 
What Isn't Covered under Personal Injury Protection?
While personal injury protection covers medical expenses and other associated costs, it is important to pay attention to what is not covered. Usually, there are other types of coverage that would cover these losses instead. For example, damage to your vehicle is not covered under PIP. Instead, you would want to have collision coverage to pay for any vehicle repairs. It also does not cover vehicle theft. Theft falls under the comprehensive coverage portion of a policy. 
If you are at fault in an accident and damage someone else's car or property, no-fault insurance will not cover the damage. Instead, you will need property damage liability coverage. The medical payments coverage on a PIP policy only goes up to your coverage limits. Any medical bills or expenses that exceed these limits will not be covered. Therefore it is very important that you get sufficient PIP limits to cover possible expenses. 
Knowing exactly what is not covered under PIP is important. If you know what is not covered, you can begin to make sure these points are covered by other insurance programs. If they are not, you may need to expand your coverage.   
How Is Personal Injury Protection Different from Liability Insurance?
Many people confuse personal injury protection with liability insurance. These two plans are similar in several ways but different in others. Specifically, they serve two very different purposes, so you need to know the differences. Personal injury protection covers expenses for you whether or not you were at fault. Liability insurance only kicks in when you are at fault. 
PIP coverage covers medical expenses for you. Liability insurance covers expenses for another party. There are multiple kinds of liability insurance, depending on what it covers. Bodily injury liability coverage covers medical expenses for another person injured in an accident that you cause. Almost every state requires this coverage. 
Property damage liability pays for damage to someone else's vehicle or property. It could be their car or a building, fence, or other property. 
How to Know if You Need Personal Injury Protection?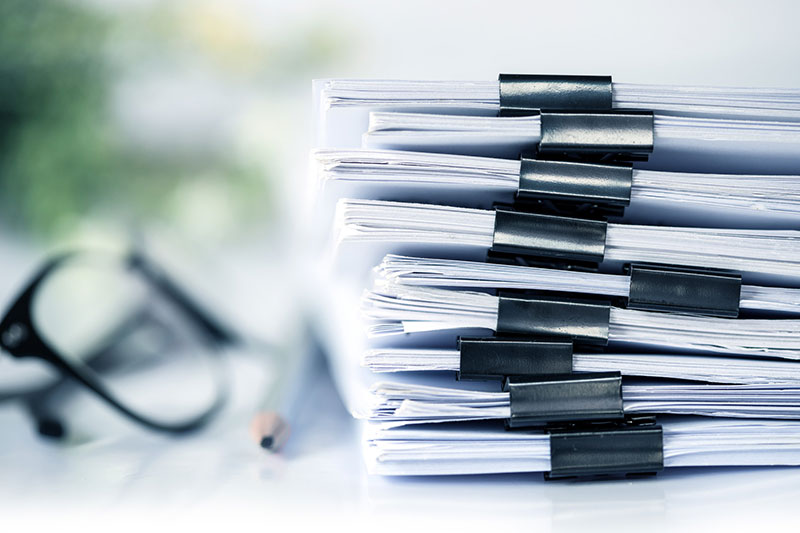 The requirements for personal injury protection vary by state. In the 1970s, many states introduced legislation to create and require no-fault auto insurance. The goal of this was to help make the process of determining who is at fault easier. Now, there are several states where PIP coverage is required as a policy add-on. If your state is one that requires coverage, you need to carry personal injury protection coverage.  
If your state requires personal injury protection coverage, it is a good idea to check if there is a minimum amount of PIP coverage you need to carry. Make sure to check the local laws so that you can ensure you are in line with what they require. In other states, PIP is optional. You are not required to carry the coverage. However, in many of these states, it is an optional add-on. 
However, even if your state does not require personal injury protection, carrying it is still a good idea. It can help protect you from significant financial loss. Virginia is one of the states where PIP is optional but available. 
How Much Does Personal Injury Protection Cost?
Personal injury protection is usually not expensive. This is especially true when compared to the peace of mind it can give you. Prices will vary based on several separate factors. They can change based on your insurance provider, certain information about you, your coverage limits, and additional factors. Knowing this information can help you make a better decision.  
If you want to get a good price on your PIP coverage, you should shop around and get quotes. Getting quotes from several different sources will give you an idea of what you may end up spending. This will help you see where you can get the best price. Just be sure to compare the coverage you'll receive and not just the price. Picking the cheapest option out there may come back to haunt you if the coverage isn't that great. Meanwhile, a more expensive plan may be worth it if it offers robust coverage.  
You can adjust your coverage limits as a way to better fit your budget. Some coverage is always better than none. Just be sure to meet any minimum requirements for limits as set by your state. If you have a very good health insurance plan that would cover many of your expenses in the case of an accident, you can carry lower limits on your policy. However, if your health insurance would not cover much, you should get as good of limits as you can afford. 
What Is Survivors Loss?
Some states and policies offer survivors loss benefits with personal injury protection. This coverage provides benefits to family members when their loved one passes away due to a covered accident. The goal of this benefit is to provide financial assistance that the lost loved one would have provided. Dealing with a loss is already hard, and the added expense only manages to make the situation worse. This benefit helps negate some of the costs incurred by their absence.  
If you are affected by the loss of a loved one in this way, you should contact an attorney who can work with you on your personal injury case. This can ensure that you are able to collect what you are owed.  
What Should You Do if You Are in an Accident?
First, seek out medical assistance if you have any injuries. If you are in an auto accident, you will most likely need to file a claim with your insurance company. If you have personal injury protection and are injured, the PIP claim should cover many of your medical expenses. 
However, sometimes the situation may be more complicated. There are many different factors that can compound and make the situation confusing. You may feel overwhelmed and end up not receiving the compensation that you are due. If you are not getting the help you need, you should contact a personal injury lawyer that has experience working with similar cases. They will be able to fight to get you the best outcome possible. 
Meet the Insurance Requirements in Your State
It's critical that you meet the insurance requirements for your state. Sometimes this means learning about different types of coverage that can be helpful, such as personal injury protection coverage.
Contact the Law Office of Collier & Collier, P.C. for a free consultation regarding your personal injury situation.