Did you know that any injury that occurs on or with a boat, ship, ferry, wave runner, or jet ski is considered a boating accident? This includes slip and fall accidents, collisions with swimmers, and falls overboard. And as the weather warms up busy waterways often become crowded and dangerous when the traffic of commercial vessels and leisure boats combine.
What do you do if a boating accident occurs?

If you are involved in a boating accident and the boat is still afloat and you are aboard, then the first thing to do is to determine whether you or anyone else needs medical attention.
If anyone has fallen overboard, then you should assist the victim back onto the boat when possible. If the vessel has broken apart or is sinking, then climbing on floating debris and signaling for help is advised. You should have a life jacket on or accessible at all times to help you to stay afloat in the event of a boating accident. The U.S. Coast Guard reports that 70 percent of boating accident fatalities result from drowning.
In addition to making sure everyone aboard the vessel is OK, you should also check to determine if anyone aboard other vessels involved need assistance. You should never leave the scene of a boating accident, especially if anyone is in need of medical help.
Once ascertaining that everyone is OK and out of immediate danger after the boating accident, you will next need to obtain essential information from those on the other vessel as well as from any witnesses to the accident.
Information that you should gather at the accident scene includes, the:
Names, addresses and phone numbers of the boat operators involved in the accident.

Names, addresses and phone numbers of the passengers involved or aboard any of the vessels in the crash.

Names and contact information of any eyewitnesses who may have witnessed the accident from shore or from other vessels.

Insurance company names and the insurance policy numbers of those who were involved in the accident.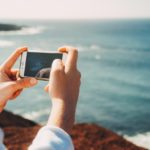 Reporting a boating accident to the U.S. Coast Guard is a good idea because an accident report from the Coast Guard may be used to help shed light on how an accident occurred. In many cases, reporting the accident is also required by federal law.
As with an auto accident, you will want to get as many pictures as possible of the scene. Take pictures of any damage to property, any injuries, as well as of your surroundings. These photos will help give us context for your unique situation.
If you have been injured in a boating accident, call the Richmond boating accident lawyers of Collier & Collier, P.C. at 804-364-5200. We are familiar with the maritime laws and boating safety regulations of Virginia and the U.S. Coast Guard. We service clients in Richmond and beyond. Our law firm will make sure you take the best step-by-step actions in an effort to get full compensation.