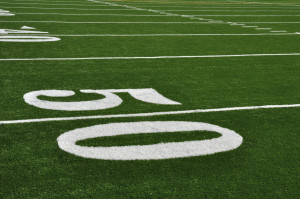 This month marks the beginning of a new NFL football season. You can expect water-cooler talk about team rivalries, constant gossip about player injuries, and more drunk drivers on the road each Thursday and Sunday. Don't think football season affects the road? Well, the National Highway Traffic Safety Administration reported that 43% of all traffic fatalities on Super Bowl Sunday in 2012 were caused by intoxicated driving. That statistic is up 10% from what could be expected on any average Sunday.
Because of the elevated risk of drunk drivers on the roadways, it is important to know how to spot and report them.
How to spot a drunk driver on the road:
Weaving frequently and not able to drive in straight line
Making wide turns
Driving at slower speeds than usual
Stopping without a cause
Driving on the wrong side of the road
How to report a drunk driver if you come across one:
Stay as far away from the vehicle as possible
Do not try to pass the vehicle or signal it to pull over, this may cause an accident
Without disrupting or becoming distracted from your own driving, safely take notice of the license plate and the make, model, and year of the vehicle
Pull over and call 911 and give them your description
If you plan on tailgating and showing support for your team, make sure to do so responsibly. Make use of public transportation or a designated driver if you plan to drink. And if you don't plan on drinking but do anyway be sure to wait until you are sober to operate any motor vehicle.
If you are hit by a drunk driver, don't hesitate to call The Law Offices of Collier & Collier, P.C. toll free at 877-825-0543. Our Richmond car accident attorneys have worked on many cases similar to yours, and we are familiar with the future expenses you may incur. We will obtain full and fair compensation for your physical injuries and your past, present and future losses.