In 2021, there were 118,498 car accidents in Virginia, many of which occurred due to intoxication or speeding. Of course, not every car accident is significant, but even minor car accidents can give reason to worry. If you're in a minor car accident, it's still in your best interest to hire a lawyer to help you file a claim and get the settlement you deserve.
But what qualifies as a minor car accident? What are the hidden injuries or dangers you might sustain following one of these accidents? Continue reading below to learn everything you need to know about minor car accidents.
What Qualifies as a Minor Car Accident?
A minor accident or "fender bender" is generally any crash where:
No significant personal injuries were reported
No commercial vehicles (like semi-trucks or public transportation buses) were involved
Property damage is (or appears to be) less than $500
The impact happened at low speeds
Only two vehicles were involved
Airbags weren't deployed upon impact
Both vehicles can be driven away from the accident scene
Unfortunately, there's always the risk of injuries from minor car accidents appearing later. This might include minor whiplash, pulled muscles, and similar. Adrenaline often masks minor injuries following a car accident.
Why Contacting a Lawyer Is Important – Even After a Minor Fender Bender
You should contact a car accident attorney whenever you're involved in a motor vehicle crash. Even if the car accident was a minor fender bender, there are significant benefits to finding knowledgeable legal representation. For example, contacting a lawyer after any accident (even a minor or seemingly insignificant one) is essential because:
You're protected in the event the other driver files a lawsuit against you
You have professional assistance in filing a claim
You gain professional legal advice for every step of the claims process
Having an attorney from the beginning ensures the proper evidence and data are collected – from day one
You (or the other party) may have injuries that aren't immediately obvious, which complicates your case
This isn't an exhaustive list, and there may be other reasons to hire a lawyer after a minor car accident. After all, many things are often overlooked in a minor accident. Keeping these in mind is crucial to your health, safety, and settlement.
Things That Are Often Overlooked When Getting Into a Minor Accident
A few things that are often overlooked when getting into a minor accident include:
The other driver may file a claim or lawsuit, depending on the circumstances
Minor car accidents carry the risk of hidden injuries
Not obtaining evidence directly following an accident turns things into a "he said, she said" situation
Not hiring a lawyer may end up being more expensive than hiring one in the long-term
What Are Hidden Injuries in Car Accidents?
Hidden injuries in car accidents are those that don't immediately show up. These are especially common in the soft tissue of your neck or spine. Concussions are another hidden injury you may not realize you have. The reason hidden injuries don't immediately show up is a combination of adrenaline masking the problem (as mentioned above) and believing the symptoms are normal or expected. For example, the dizziness and disorientation of a concussion mimic a panic attack, which is very common following a traumatic incident like a car accident. While you may have only felt a little sore directly following a car accident, you may wake up unable to move your neck or shoulder the following day. In addition, you may have a headache, swelling, and significant bruising. Unfortunately, if you didn't seek immediate medical attention following your car crash, you'll find it challenging to file a claim because there's no real evidence of where your injuries originally stemmed from.
How Much Does Hiring a Car Accident Attorney Cost?
The attorneys who handle car accidents are generally called personal injury lawyers. Some personal injury lawyers handle a range of accident claims, while others may focus solely on car accidents or other personal injury claims. These attorneys will generally (but not always) work on contingency fees.
A contingency fee means your lawyer receives a percentage of your final settlement instead of a flat rate or hourly payment. The exact percentage varies based on several considerations. For example, the contingency fee amount can change based on location, the attorney's office, and whether your case ends up in court.
What Things Should You Not Ignore Immediately After a Minor Car Accident?
If you feel any aches, pain, dizziness, confusion, or abnormal symptoms following a minor car accident, you mustn't ignore them. Be sure to seek medical attention immediately to ensure your injuries are truly minor. Seeking immediate medical attention also documents your injuries so they can be verified when you file a claim against your or the other person's insurance.
You also shouldn't ignore the accident itself. It is always illegal to flee the scene of an accident. Regardless of fault, you must always exchange your contact and insurance information with the other driver.
A final note? Don't ignore the legal implications of a car accident. Just because you and the other driver verbally agreed not to file claims at the crash scene doesn't mean that's how things will go.
How Do I Know if I Should Visit the Doctor After a Minor Car Accident?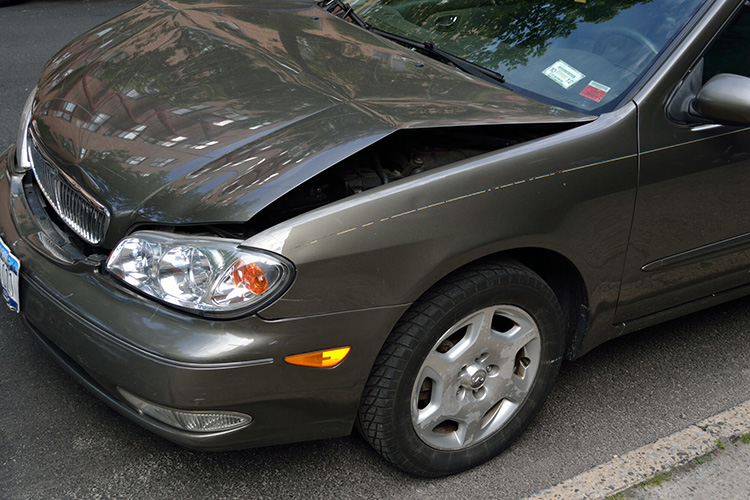 It's important to always seek immediate medical attention following a car accident. In a minor accident without life-threatening injuries, you may be able to contact your primary care physician for a same-day appointment. However, if you can't get an appointment with your doctor on the same day as the accident, you should go to the nearest emergency room or urgent care clinic.
While you should always seek immediate medical attention, it's especially important to visit the doctor if you show any signs of injury. For example, you should seek your doctor or seek other emergency care if you have any of the following:
Headache
Dizziness or lightheadedness
Nausea (with or without vomiting)
Aches or pains
Lacerations or cuts
Loss of consciousness at any time
What Should I Do if I Get Into a Minor Car Accident?
Immediately following a minor car accident, you should:
Pull your vehicle off to the side of the road or another safe place (if possible)
Check yourself and any passengers for injuries before exiting the vehicle
Assess your vehicle for damage
Take images of the accident scene
Take pictures of any damage done to either involved vehicle
Contact the police to report the accident so they can create a police report
Call 9-1-1 if there are any noticeable injuries (or let the police know about the injuries so they can dispatch an ambulance to your location)
Exchange contact and insurance information with the other driver
Do not discuss the accident or fault at the scene
Seek immediate medical attention (even if you don't believe you've been injured)
Within 24 hours of a minor car accident, be sure to:

Contact a personal injury attorney for legal representation and advice
Contact your insurance company to report the accident
In the following days after your car accident, there are a few other things you'll want to be sure to do. Although these things vary, they often include the following:
Picking up the police report from the appropriate station
Following up with your car accident attorney and submitting any requested information
Following up on any medical advice
Following up on medical advice is especially important for both your health and your claim. For example, you may be asked to return for a follow-up appointment with your primary care doctor between three days and a week after the accident. You may also be asked to attend physical therapy, seek mental health counseling, or get imaging like an MRI.
What Is the Statute of Limitations for Filing a Personal Injury Claim in Virginia?
In Virginia, the statute of limitations for filing a personal injury claim is two years. While this may seem like a long time, sometimes it simply isn't enough if you wait too long to file.
Personal injury cases can often face delays, like hold-ups in the claims process or rescheduling of court dates. For this reason, you must begin filing your claim as soon as possible.
Get Help After a Minor Car Accident Today
If you've been involved in a minor car accident (or any type of car accident), it's crucial that you seek legal representation during your claims process. Call us now at (804) 364-5200 to schedule your free, no-obligation consultation. You can also reach out using our online contact form if preferred, and someone will be in touch with you as soon as possible.