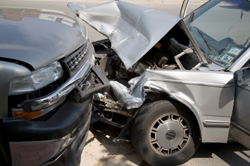 The car accident law firm of Collier & Collier, P.C. has experience representing clients who have suffered many types of automobile accidents, including car accidents, motorcycle wrecks, large truck accidents, bus accidents and drunk driving accidents.
We serve clients in Richmond and the surrounding areas. If you are injured in an automobile accident, it's very important to contact an experienced lawyer right away. Call Collier & Collier now at 804-368-6368.
CALL OUR RICHMOND TRAFFIC ACCIDENT LAWYERS AS SOON AS POSSIBLE
The insurance company will immediately start work to minimize your claim and reduce the damages you receive. No matter how fair their settlement seems, do not settle! Remember insurance companies want to keep as much of their money as possible.
Call the Richmond injury accident law firm of Collier & Collier at 804-368-6368. Our lawyers will take aggressive action to make sure you receive every penny you deserve. You may be entitled to compensation for medical costs, property damage, lost wages, cost of rehabilitation, permanent injuries, physical pain and emotional suffering.
Contact our law office as soon as possible after your accident. We will make sure important evidence is preserved and identify all possible sources of insurance coverage and compensation.
AT LEGAL OFFICE OF COLLIER & COLLIER, WE HAVE THE EXPERIENCE NECESSARY TO OBTAIN FULL COMPENSATION FOR YOUR INJURIES
After an automobile accident, you may require multiple surgeries, extensive rehabilitation or long-term care. Our Richmond car accident attorneys have worked on many cases like yours, and we are familiar with the future expenses you may incur. We will obtain full and fair compensation for your physical injuries and your past, present and future losses.
Contact the law offices of Collier & Collier, P.C. at 1-804-368-6368 for a free consultation to discuss your case. Let us put our resources to work for you.